Fritz Leiber:
The Literature of Cosmic Dread.
July, 1975.
280 × 216 mm. 38 numbered (recte 42½; i. e. leaf 1 plus 2½ unnumbered leaves; 22 plus 1 inserted leaf; 23A, 23B) leaves. Envelope. Holograph manuscript, pencil on paper, 12-15 lines, incribed on rectos of three hole-punched Asset Synopsis/Stock documents.
Leaves in original envelope with Leiber's signature and return address.
This 38 (recte 42,5) page original handwritten (penciled) manuscript was published in a 1975 issue of the chapbook "Toadstool Wine. A collection of fantasy and horror from six independent magazines", edited by W. Paul Ganley.
¶ The manuscript, acquired from "Whispers" editor Stuart Schiff, remains in the manilla envelope that is hand-addressed to Schiff, with Leiber's signature and return address, postmark dated July 19, 1975.
Envelope worn, small tears; leaves near fine.
Eigenhändiges Manuskript Fritz Leibers in Umschlag, dieser adressiert an seinen Herausgeber Stuart Schiff. Umschlag mit Gebrauchspuren und kleinen Randeinrissen, Manuskript wohlerhalten.
Unikat. Cf. Morgan 16 – Stephensen-Payne/Benson II,F35, for the printed first edition – Personalbibliographien.
Biographie und weitere Abbildungen auf der englischen Wikipedia.
Photographien von Originalumschlägen anderer Leiber-Bücher unten.
Ein Autograph ⮵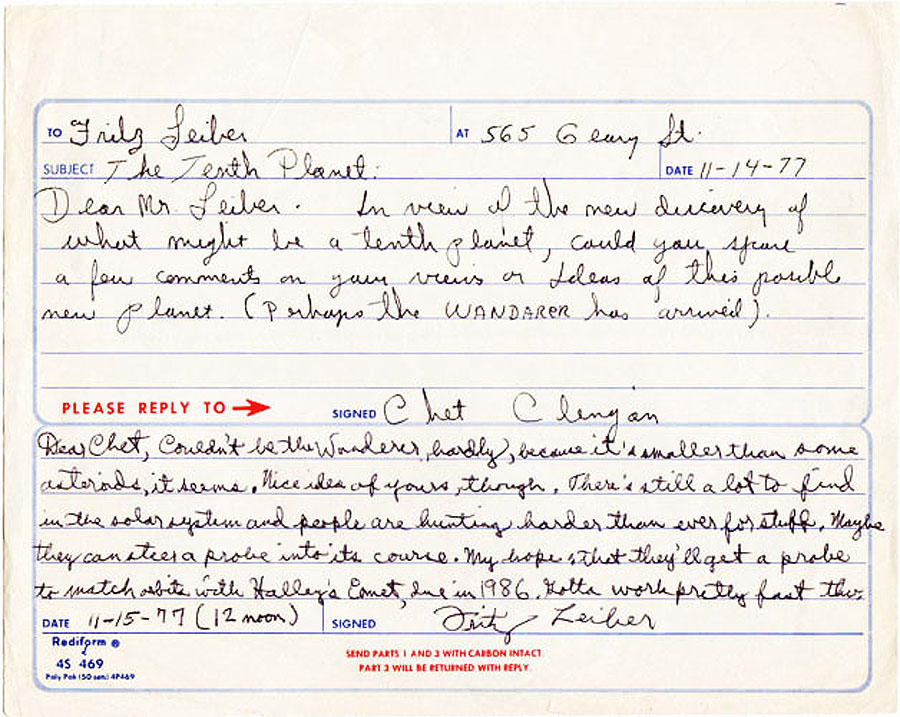 Fritz Leiber:
A memo, dated 11-14-77 from Chet Clingan, the editor of "The Diversifier", and the reply 11-15-77 from Fritz Leiber.
172 × 216 mm. One leaf.
The memo deals with the possibility of a newly discovered object in our solar system being "The Wanderer", Leiber saying "No" but discussing the possibility of a craft matching orbits with Halley's Comet in 1986.
Some folding, otherwise good.
Handschriftliches Memo von Chet Clingan an Fritz Leiber mit dessen Antwort. Behandelt die Frage eines zehnten Planeten im Zusammenhang mit dem "Wanderer". Einseitig beschriftetes Formularblatt. Mittelfalz vom Versand, sonst wohlerhalten.
Conjure Wife ⮵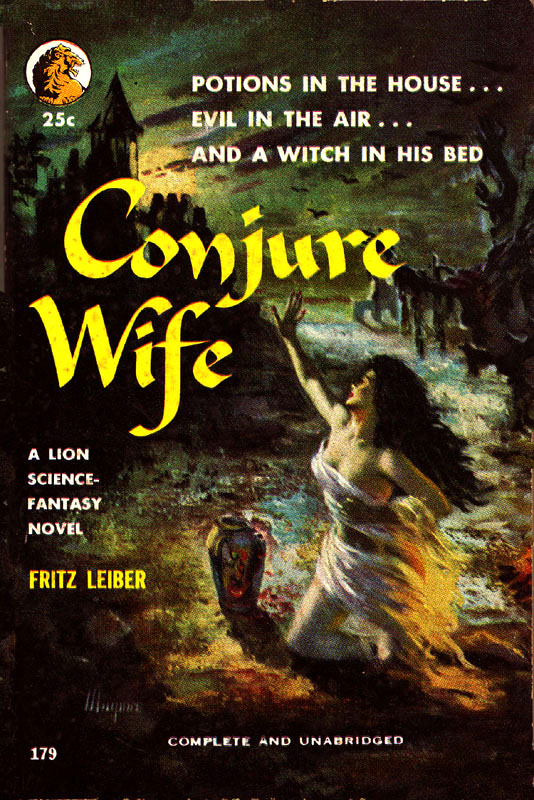 Fritz Leiber:
Conjure Wife.
New York: Lion Books Inc., December 1953.
Small octavo. 191, [1] pp.
Illustrated original softcover.
"Conjure Wife is easily the most frightening (and necessarily) the most thoroughly convincing of all modern horror stories. Its premise is that witchcraft still flourishes" (from text on the lower cover).
Some rubbing to spine and corners of the covers, and some internal foxing; otherwise good.
Erste Taschenbuchausgabe. llustrierte Original-Broschur. Einband leicht berieben, Innendeckel etwas stockfleckig, sonst gut.
Lion Book #179. Morgan 3,3,b - Stephensen-Payne/Benson B6 - cf. Barron: Horror 3-125 - cf. Tymn: Horror 4-143.

Der Film zu diesem Buch: "Night of the Eagle", in den USA zu "Burn, Witch, Burn!" umbenannt, verbleibt in schwarz/weiß. "Made for a very low budjet in the early 1960's, 'Night of the Eagle' is based on the novel 'Conjure Wife' by Fritz Leiber and both perfectly capture the overriding paranoia of the era." — Studio-Canal-DVD.
Night's Black Agents ⮵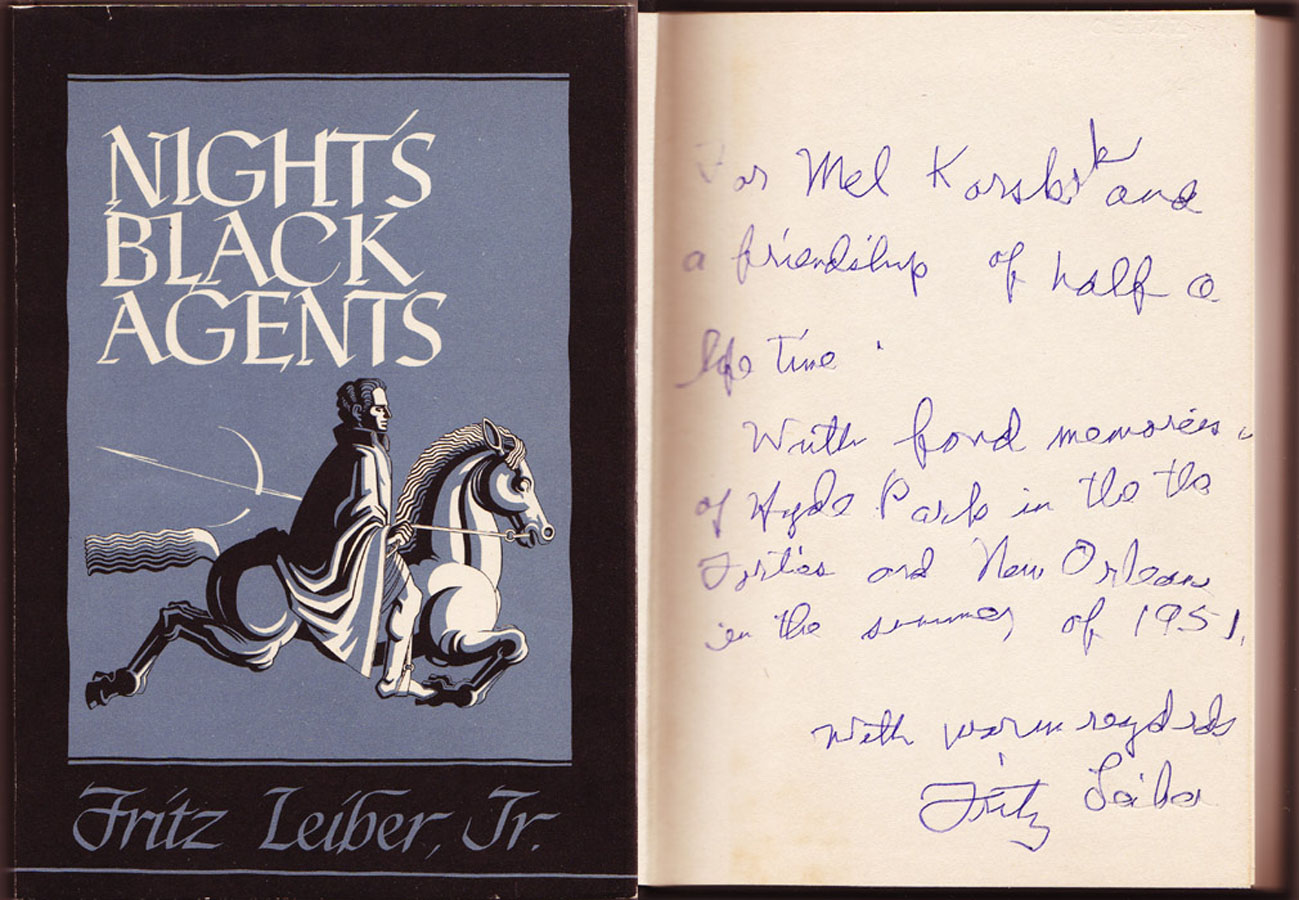 Fritz Leiber:
Night's Black Agents.
Sauk City, Wisconsin: Arkham House, 1947.
Small Octavo. X, 237, [1] pp.
Black cloth, spine gilt with title. Illustrated dust-jacket, jacket design and artwork by Ronald Clyne.
One of 3000 copies printed. Contains: Modern Horrors: Smoke Ghost; The Automatic Pistol; The Inheritance; The Hill and the Hole; The Dream of Albert Moreland; The Hound; Diary in the Snow - Transition: The Man Who Never Grew Young - Ancient Adventures: The Sunken Land; Adept's Gambit.
¶ Inscribed and signed by Fritz Leiber on the upper flyleaf: "For Mel Korshak and | a friendship of half a | life time. | With fond memories | of Hyde Park in the | Forties and New Orleans | in the summer of 1951. | With warm regards | Fritz Leiber". — Erle Melvin Korshak, born October 20, 1923, was the Co-Founder of Shasta Publishers, and writer of several essays.
Erste Ausgabe der ersten Auswahl von Leibers vorher nur in Pulp-Magazinen erschienenen Kurzgeschichten, erschienen bei Arkham House, einem Verlag, der sich auf die Herausgabe der Werke von H. P. Lovecraft spezialisiert hatte. Eins von nur 3000 Exemplaren. Schwarze Original-Leinwand mit goldgeprägtem Rückentitel, illustrierter Original-Schutzumschlag. Mit handschriftlicher, signierter Widmung von Leiber auf dem vorderen fliegenden Vorsatz.
Einband und Buchblock wie neu, Schutzumschlag sehr gut erhalten.
Morgan 3,1,a – Stephensen-Payne/Benson B20 – Clute/Grant 573 – Barron: Horror 3-126 – Tymn: Horror 4-146.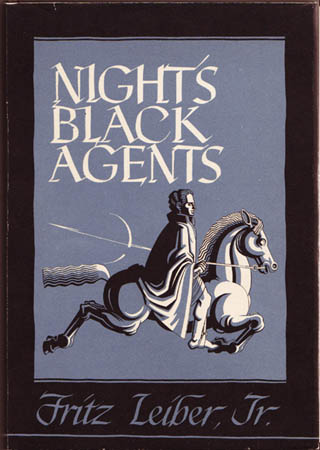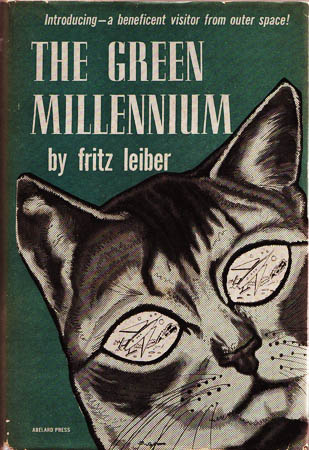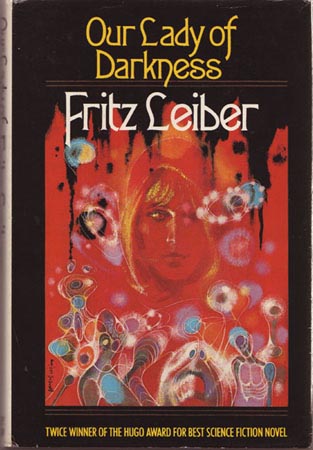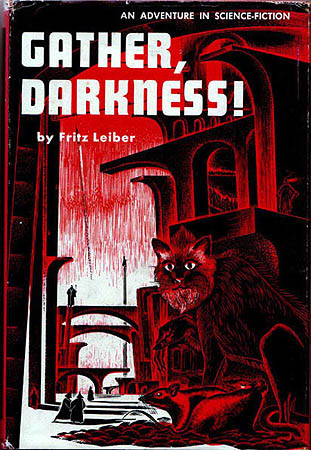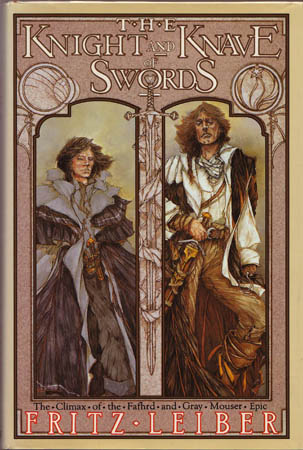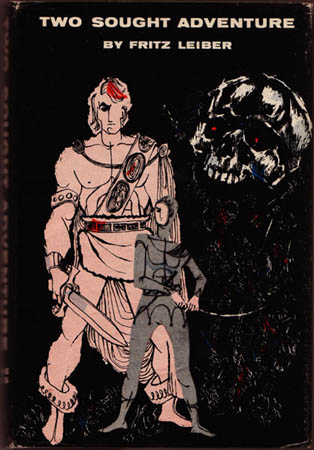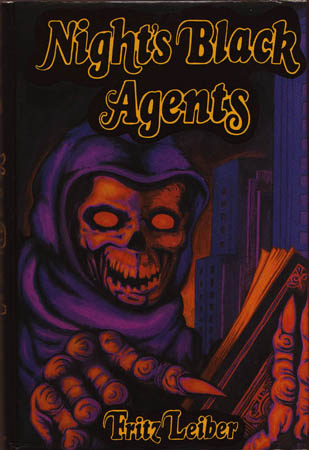 The Devourers ⮵
"The Devourers want not only the patronage of all beings in all universes, but doubtless because they are afraid someone will some day raise the ever-unpleasant question of the true worth of things — they want all their customers reduced to a state of slavish and submissive suggestibility, so that they are fit for nothing whatever but to gawk at and buy the trash the Devourers offer for sale. This means of course that eventually the Devourers' customers will have nothing wherewith to pay the Devourers for their trash, but the Devourers do not seem to be concerned with this eventuality. Perhaps they feel that there is always a new universe to exploit. And perhaps there is!"
— The Bazaar of the Bizarre.