Marcus Tullius Cicero — Paulus Manutius:
M. TVLLII CICERONIS EPI|STOLAE FAMILIARES, DI|LIGENTIVS QVÀM QVAE | HACTENVS EXIERVNT, | EMENDATAE. || PAVLI MANVTII SCHOLIA | quibus & loci familiarium epiſtolarum obſcurio-|res explanantur, & caſtigationum quæ in ijſdē epi-|ſtolis factæ ſunt, ratio redditur. || Signet || PARISIIS | Ex officina Roberti Stephani typographi Regij. | M. D XLIII.

Kolophon fol. KK8v: EXCVDEBAT ROB. STEPHANVS TY-|POGRAPHVS REGIVS, PARISIIS, ANN. | M. D. XLIIII. NON. IAN.

Beigebunden / bound with: PAVLI MANVTII SCHOLIA, | quibus & loci familiarium epiſtolarum difficilio-|res explicantur: & caſtigationum quæ in ijſdem epi|ſtolis factæ ſunt, ratio redditur. || Signet || PARISIIS | Ex officina Roberti Stephani typographi Regij. | M. D XLIIII.

Kolophon fol. EEE4r: EXCVDEBAT ROB. STEPHA|NVS TYPOGRAPHVS RE-|GIVS, PARISIIS, ANN. M. | D. XLIIII. NON. IAN.
Epistolae familiares: Paris: Robert Estienne, 1543 (in fine 1544, non. ian.)
Scholia: Paris: Robert Estienne, 1544.
Octavo. 172 × 100 mm. 510, [18] Seiten. - [71], [1 weiße] Seiten. – Lagenkollation: A-Z8, AA-KK8; AAA-DDD8, EEE4. – Wasserzeichen: Gegenmarke "b". Mit dem schönen Holzschnittsignet der Estiennes auf beiden Titeln, das Vorbild für jenes der Elzeviers war; alle Seiten vor dem Binden sauber rot regliert.
🞯 🞯 🞯 🞯 🞯
M. TVLLII CICERONIS EPI-|stolæ ad Atticum, ad M. Brutum, ad Quintum fra|trem, summa diligentia castigatæ, ut in ijs menda, | quæ plurima erant, paucissima iam supersint. || PAVLI MANVTII IN EAS-|dem epistolas Scholia, quibus abditi locorum sen-|sus ostenduntur, cum explicatione castigationum, | quæ in his epistolis penè innumerabiles factæ sunt. || Signet || PARISIIS | Ex officina Rob. Stephani typographi Regij. | M. D XLIII.
Kolophon fol. VV8r: EXCVDEBAT ROB. STEPHA-|NVS TYPOGRAPHVS RE-|GIVS PARISIIS, AN. | M. D. XLIIII. IIII. | NON. IAN.

Beigebunden / bound with: PAVLI MANVTII IN EPI-|stolas ad Atticum, ad Brutum, ad Quintum fra-|trem Scholia, quibus abditi locorum sensus osten-|duntur, cum explicatione castigationum, quæ in his | epistolis penè innumerabiles factæ sunt. || Signet || PARISIIS | Ex officina Roberti Stephani typographi Regij, | M. D XLIII.
Paris: Robert Estienne, 1543.
Octavo. 170 × 101 mm. [1] Bl., Ss. 3-649; [19] Bll.; [20] Bll. – Lagenkollation: A-Z8, AA-VV8; AAA-BBB8, CCC4.
🞯 🞯 🞯 🞯 🞯
RHETORICA. | Rhetoricorum ad C. Herennium lib. IIII. | M. TVL. CICERONIS | De inuentione lib. II. | De oratore ad Quintum fratrem lib. III. | De claris oratoribus, qui dicitur Brutus lib. I. | Orator ad Brutum lib. I. | Topica ad Trebatium lib. I. | Oratoriæ partitiones lib. I. | Eiusdem de optimo genere oratorū Præfatio quædam. | Variæ lectiones ad calcem reiectæ. || Signet || PARISIIS | Ex officina Rob. Stephani typographi Regij. | M. D. XLIIII.
Paris: Robert Estienne, 1544.
Octavo. 172 × 98 mm. [1] Bl., Ss. 3-775, [4] Bll. – Lagenkollation: a-z8, A-Z8, AA-CC8.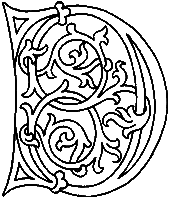 rei dunkelrotbraune handgefertigte Pariser Maroquinbände der Zeit (178 × 113 × ca. 38 mm) auf fünf echten Doppelbünden. Auf den Rückenfeldern je ein goldgeprägtes Blütenornament. Die Deckel mit Randrahmen aus zwei schmalen blindgeprägten Linien und einer etwas breiteren goldgeprägten Linie sowie einem ebenfalls goldgeprägten rautenförmigen Mittelstück: auf Goldgrund Mauresken mit Blattwerk. Reste von Stehkantenvergoldung. Fein gepunzte Goldschnitte: auf den Vorderschnitten entspringt einem Turm mauresk geformtes Blattwerk, das sich bis zu den Grenzen an Kopf und Fuß, die durch je ein Band mit Punkten gegeben sind, mittelachsensymmetrisch ausbreitet. Oberer und unterer Schnitt mit ähnlichen Blattwerkmustern. Grün/gelbe handgestochene Kapitale. Das Punzenmuster der Einbände gleicht jenem in Yves Devaux: Dix siècles de reliure. 1977. p. 83; ein weiteres in Bibliographica II (1896), p. 398 und Tafel XVIIc abgebildetes Vergleichstück verweist nach Paris als Bindeort.
Ein schönes Exemplar dieser wohlgedruckten Ausgabe, deren der aldinischen von Garamond nachgeschnittene Kursiv hier erstmals verwandt wird: "Cette estimable édition est la première dans laquelle Robert Estienne ait fait usage de son bel italique, exécuté à l'imitation de celui d'Alde: Characteribus elegantissimis Italicos Aldi Manutij characteres proximè referentibus, dit-il de ce Cicéron dans plusieurs de ses Catalogues. Il y a joint les diverses scholies des éditions manutiennes sur lesquelles celle-ci est copié, sauf quelques rectifications ou changements dans les textes" (Renouard). Cf. Elizabeth Armstrong: Robert Estienne Royal Printer. Cambridge: UP, 1954, p. 49 & A.F. Johnson: Type Designs: Their History and Development. 1934, p. 130. Updike: Printing Types. I, pp. 234-5 & 290: "His Italic he based, he admits, on the Aldine italic, and on examination there is a certain similarity, although it is much freer in effect, owing, among other things, to its sloping capitals. Garamond is nearer to Aldus in his italic than he is to Jenson in his roman. (...) a delightful unconventionality of design - free and spirited, yet noble; full of contrast and movement, yet with elegance and precision of line that marks them as French."
¶ Provenienz: Gestochenes Wappen-Exlibris auf dem vorderen Spiegel: "Ex Libris Jacobi Annibalis Claret Delatourette Equitis, Regi à consiliis in Supremā Lugdunensi monetalium Judicum curiā præsidis, capitalium rerum Prætoris Primarii. 1719", i. e. Jacques-Annibal Claret Fleurieu de La Tourrette (1692-1776), chevalier, baron d'Evreux, seigneur de La Tourette et Fleurieu. Ein hoher Richter der Stadt Lyon, Prévot des marchands de Lyon (1740-1745) und Président en la Cour des Monnaies; er besaß eine der größten Bibliotheken Lyons, berühmt für ihre Einbände und seltenen Ausgaben.
¶ Auf dem hinteren festen Vorsatz ein weiteres gestochenes Wappen-Exlibris mit dem Motto: "NIL NISI VIRTUTE", i. e. Alexandre-Charles-Omer Rousselin de Corbeau, comte de Saint-Albin (1773-1847), "Bibliophile infatigable et publiciste savant, Saint-Albin avait assemblé environ 60.000 volumes tant imprimés que manuscrits, dont la plupart se distinguaient par la richesse de l'habillement, le choix des éditions et la rareté des exemplaires. Le catalogue qui suit ne contient que 3501 articles, mais c'était ce qu'il y avait de plus précieux en sa collection." Guigard II,192; cf. Catalogue des livres et manuscrits composant la bibliothèque de feu M. le comte de Saint-Albin. Paris: J.-F. Délion, 1850.
Einbände etwas bestoßen, teils leicht berieben, kleine Flecken und wenige minimale Fehlstellen in der Oberfläche der Deckelbezüge. Innen sehr gut erhalten. Äußerst dekorative Einbände.
Contemporary French morocco gilt, five raised bands, edges gilt and gauffered to an arabesque design. Ruled in red throughout. Binding slightly rubbed in places; internal condition very good. A fine copy in an impressive binding. "Cicero's astonishing energy can be seen in everything that he wrote, a body of work unparalleled among those that have come down to us from classical antiquity. The forensic speeches which made him the foremost lawyer of his time show him principally as an able advocate for the defence. His prosecution speeches, notably that against Verres, the corrupt governor of Sicily, are equally effective, and they rise to an unequalled height in the famous 'Philippics' - those onslaughts on Mark Antony, modelled on the speeches of Demosthenes against Philipp of Macedon, which Antony never forgave and which brought Cicero to his death. His political and philosophic works have been accused of lack of originality, to which Cicero would have been the first to confess: there were few philosophic work in Latin, except for the Epicurean work of Lucretius which Cicero, a Stoic, opposed. His moral treatises and dialogues are thus largely works of translation and adaption, but non the less influential for that." PMM 64.
¶ From the libraries of Jacques-Annibal Claret Fleurieu de La Tourrette (1692-1776), with his ex-libris on the upper paste-down, and Alexandre-Charles-Omer Rousselin de Corbeau, comte de Saint-Albin (1773-1847), with his ex-libris on the lower paste-down.
Renouard 57,9 – Adams C1643 – BM STC 110 – Schweiger II,i,104 – Graesse II,156 – Ebert 4259 – Bibliographien.
Die letzte Abbildung zeigt die Vorderschnitte aller drei ehemals vorhandenen Bände.
Solch abwechselungsreich Muster verwertende, gepunzte Schnitte bekam ich nur dies eine Mal in die Hände. Es erstaunt die Sorgfalt, mit der diese Bücher regliert, gebunden und benutzt wurden. Ich bot sie erstmals mit einer scheußlichen schwarz-weißen Aufname der gepunzten Schnitte mittels meiner uralten Analogkamera in Katalog vier an.
Zwei Briefe
Cicero s. d. Trebatio — Cicero to Trebatius Testa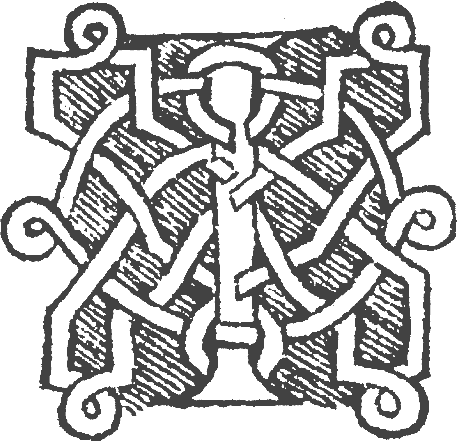 n Equo Troiano scis esse in extremo sero sapiunt: tu tamen, mi vetule, non sero. Primas illas rabiosulas sat fatuas dedisti; deinde quod in Britannia non nimis φιλοϑέωϱον te præbuisti, plane non reprehendo; nunc vero in hibernis intectus mihi videris, itaque te commovere non curas.
  Usquequaque sapere oportet:
  id erit telum acerrimum.
[2] Ego si foris coenitarem, Cn. Octavio, familiari tuo, non defuissem; cui tamen dixi, cum me aliquoties invitaret: "oro te, quis tu es?" sed mehercules extra iocum homo bellus est; vellem eum tecum abduxisses. [3] Quid agatis et ecquid in Italiam venturi sitis hac hieme, fac plane sciam. Balbus mihi confirmavit te divitem futurum: id utrum Romano more locutus sit, bene nummatum te futurum, an, quomodo Stoici dicunt, omnes esse divites, qui cælo et terra frui possint, postea videro. Qui istinc veniunt, superbiam tuam accusant, quod negent te percontantibus respondere; sed tamen est, quod gaudeas; constat enim inter omnes neminem te uno Samarobrivæ iuris peritiorem esse.
— VII,xvi. Scr. Romæ mense Novembri a.u.c. 700. (= 54 v.u.Z.)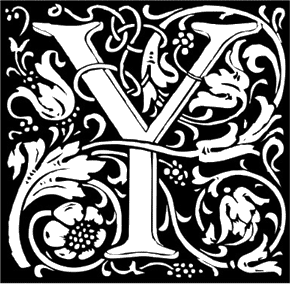 ou know the words in the Trojan Horse,[a] towards the end of it, man's wisdom comes too late. But with you, my dear old man,[b] it is not too late. Those first rather snappish letters of yours were quite silly. Subsequently — well, I find no fault at all with you for not showing too great a passion for sightseeing[🞵] in the matter of Britain. Now, however, I understand you are in winter-quarters insufficiently clothed and therefore disinclined to be up and doing. Well,
  Be wise in your every deed and word;
  The keenest of weapons is Wisdom's sword.
[2] Had I been in the habit of dining out, I should not have disappointed your friend Cn. Octavius though, when he imited me ever so often, the only answer he got from me was "and pray who are you?" But really, joking apart, he is quite a nice little man; how I wish you had taken him away with you! [3] Be sure vou let me know exactly what you are all doing, and whether there is any likelihood whatever of your all coming to Italy this winter. Balbus has positively assured me that you are going to be a rich man. Whether he spoke with the literal directness of a Roman, and meant that you would be a moneyed man, or, as the Stoics have it, that all are rich who can enjoy the open air and the earth, I shall see later. Those who come from your neighbourhood object to your superciliousness, because they say you give no reply to those who ask you questions.[c] But anyhow you have one reason for exultation — they are all agreed that there is no better lawyer in all Samarobriva[d] than yourself; you stand alone.
Cicero s. d. Trebatio — Cicero to Trebatius Testa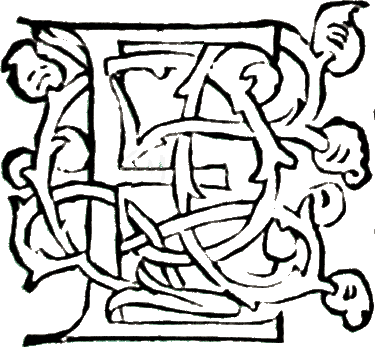 x tuis litteris et Quinto fratri gratias egi et te aliquando collaudare possum, quod iam videris certa aliqua in sententia constitisse; nam primorum mensum litteris tuis vehementer commovebar, quod mihi interdum — pace tua dixerim — levis in urbis urbanitatisque desiderio, interdum piger, interdum timidus in labore militari, sæpe autem etiam, quod a te alienissimum est, subimpudens videbare; tamquam enim syngrapham ad imperatorem, non epistulam attulisses, sic pecunia ablata domum redire properabas, nec tibi in mentem veniebat eos ipsos, qui cum syngraphis venissent Alexandream, nummum adhuc nullum auferre potuisse. [2] Ego, si mei commodi rationem ducerem, te mecum esse maxime vellem; non enim mediocri afficiebar vel voluptate ex consuetudine nostra vel utilitate ex consilio atque opera tua; sed, cum te ex adolescentia tua in amicitiam et fidem meam contulisses, semper te non modo tuendum mihi, sed etiam augendum atque ornandum putavi. Itaque, quoad opinatus sum me in provinciam exiturum, quæ ad te ultro detulerim, meminisse te credo; posteaquam ea mutata ratio est, cum viderem me a Cæsare honorificentissime tractari et unice diligi hominisque liberalitatem incredibilem et singularem fidem nossem, sic ei te commendavi et tradidi, ut gravissime diligentissimeque potui; quod ille ita et accepit et mihi sæpe litteris significavit et tibi et verbis et re ostendit mea commendatione sese valde esse commotum. Hunc tu virum nactus, si me aut sapere aliquid aut velle tua causa putas, ne dimiseris, et, si quæ te forte res aliquando offenderit, cum ille aut occupatione aut difficultate tardior tibi erit visus, perferto et ultima exspectato, quæ ego tibi iucunda et honesta præstabo. [3] Pluribus te hortari non debeo: tantum moneo, neque amicitiæ confirmandæ clarissimi ac liberalissimi viri neque uberioris provinciæ neque ætatis magis idoneum tempus, si hoc amiseris, te esse ullum umquam reperturum. Hoc, quemadmodum vos scribere soletis in vestris libris, idem Q. Cornelio videbatur. In Britanniam te profectum non esse gaudeo, quod et labore caruisti et ego te de rebus illis non audiam. Ubi sis hibernaturus et qua spe aut condicione, perscribas ad me velim.
— VII,xvii. Scr. Romæ mense Sextili a.u.c. 700. (= 54 v.u.Z.)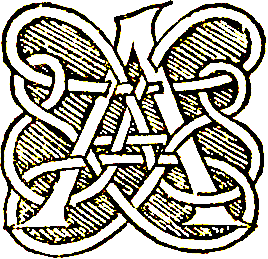 s a result of your letter I have thanked my brother Quintus, and am able at last to compliment you on having now apparently taken your stand upon some definite decision. For your letters during the first months used to worry me exceedingly, because it seemed to me that you were sometimes — pardon my saying so — capricious in your longings for the city and city life, sometimes indolent, sometimes timorous in your military duties, and often too — a thing most foreign to your nature — just a little presumptuous. For you were in a hurry to snatch the money and return home, just as if what you had brought the commander-in-chief was not a letter of recommendation, but a bill of exchange; and it never occurred to you that even those who went to Alexandria with bills of exchange[a] have never yet been able to bring away a single penny. [2] Were I to consider my own interests, I should very much like to have you with me here; for I appreciated in no small degree, whether it was the pleasure ofour intimacy, or the benefit I derived from your advice and assistance. But seeing that you have thrown yourself ever since you were a lad upon my friendship and protection, I deemed it incumbent upon me not only to guard your interests, but also to promote your advancement and distinction. And therefore, so long as I imagined that I should be leaving Rome for a province — well, I am sure you remember the offer I made you unasked.[b] After the change in my plans, observing that Caesar was treating me with marked honour and exceptional regard, and recognizing the man's amazing liberality and uncommon sincerity, I introduced and recommended you to him with all the gravity and earnestness in my power. What I said he accepted in the same spirit, and he has often indicated to me in his letters, and shown you too by word and deed, that he was deeply impressed by my recommendation. Having got hold of such a man (if you think I have any sense, or any desire to serve you) don't let him go; and if now and again anything happens to offend you, when, owing either to his being busy or to some other hindrance, you have thought him too dilatory, possess your soul in patience and look forward to the ultimate issue; I will guarantee its being both gratifying and honourable to you. [3] I have no business to prolong this exhortation; only I warn you that if you miss this opportunity, you will never find a more favourable chance of firmly establishing a friendship with a most distinguished and generous man, of getting a richer province, or of making the best of your time of life. In this, as your lawyers always put it in your reports, Q. Cornelius 'concurs.' I am glad you have not set out for Britain for two reasons — it has relieved you of some hard work, and I shall not have to listen to your experiences in that country. I should like you to write and tell me all about where, and with what prospects, and under what conditions, you are likely to spend the winter.
— Translated by William Glynn Williams. London: Heinemann, 1928. II, pp. 49-55.
Holzschnitt aus Marcus Tullius Cicero: Officia. Augsburg: Heinrich Steiner, 1531.