M. TVLLII CICERONIS EPISTO-|LAE FAMILIARES, DILIGEN-|TIVS, QVAM QVAE HA-|CTENVS EXIERVNT, | EMENDATAE. || PAVLI MANVTII SCHOLIA, | quibus & loci familiarium epiſtolarum ob-|ſcuriores explanantur, et caſtigationū, | quæ in ijſdem epiſtolis factæ | ſunt, ratio redditur. || Quæ omnia recenti hac editione perpolita ſunt, | epiſtularū aliquot locis correctione adhi-|bita, et Scholijs acceſſione facta. || Signet || PAVLVS MANVTIVS ALDI F. | VENETIIS, M. D. XLIII.

Kolophon fol. MM7r: APVD ALDI FILIOS. || VENETIIS, M. D. XLIII. | MENSE MAIO. Fol. MM8v Signet.

ANGEBUNDEN: PAVLI MANVTII SCHOLIA, QVI-|BVS ET LOCI FAMILIARIVM | EPISTOLARVM DIFFICILIO-|RES EXPLICANTVR, ET CA|STIGATIONVM, QVAE IN | IISDEM EPISTOLIS | FACTAE SVNT, | RATIO RED|DITVR. || Signet || PAVLVS MANVTIVS ALDI F. || Nequis uſpiam imprimat, aut uendat, Pau-|lus III. Pontifex Maximus, itemq; | Senatus Venetus decreto cauit. || VENETIIS, M. D. XLIII.
Venedig: Paulus Manutius, 1543.
Octavo. 151 × 87 mm. CCLXVII Bll.; [10] Bll.; [41] Bll. (Scholien, statt 42) - Lagenkollation: A5, B-Z8, AA-MM8; AAA-DDD8, EEE9 (statt 10).
Kalbleder des 18. Jh. auf fünf Bünden mit vergoldetem Pergamentrückenschildchen auf dem zweiten Feld; Rotschnitt, Kapitale mit grüner Seide handgestochen. Vorsätze aus rot/gelb/grau bedrucktem Kattunpapier.
Renouard 127,3 - Fock 1921,132 - Ebert 4421 - Adams C 1948 - nicht in BM STC ital. – Bibliographien.
Die Abbildung stammt aus meinem Katalog Nr. 7 und gibt nicht den originalen Zustand wieder!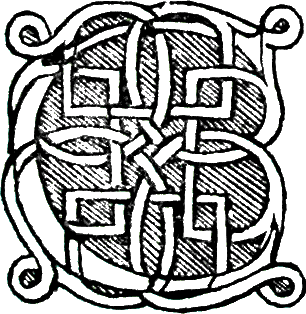 oram me tecum eadem hæc agere sæpe conantem deterruit pudor quidam pæne subrusticus, quæ nunc expromam absens audacius, epistula enim non erubescit. Ardeo cupiditate incredibili neque - ut ego arbitror - reprehendenda, nomen ut nostrum scriptis illustretur et celebretur tuis; quod etsi mihi sæpe ostendisti te esse facturum, tamen ignoscas velim huic festinationi meæ. Genus enim scriptorum tuorum, etsi erat semper a me vehementer exspectatum, tamen vicit opinionem meam meque ita vel cepit vel incendit, ut cuperem quam celerrime res nostras monumentis commendari tuis; neque enim me solum commemoratio posteritatis ad spem quandam immortalitatis rapit, sed etiam illa cupiditas, ut vel auctoritate testimonii tui vel indicio benevolentiæ vel suavitate ingenii vivi perfruamur.
[2] Neque tamen, hæc cum scribebam, eram nescius, quantis oneribus premerere susceptarum rerum et iam institutarum; sed, quia videbam Italici belli et civilis historiam iam a te pæne esse perfectam, dixeras autem mihi te reliquas res ordiri, deesse mihi nolui, quin te admonerem, ut cogitares, coniunctene malles cum reliquis rebus nostra contexere an, ut multi Græci fecerunt, Callisthenes Phocium bellum, Timæus Pyrrhi, Polybius Numantinum, qui omnes a perpetuis suis historiis ea, quæ dixi, bella separaverunt, tu quoque item civilem coniurationem ab hostilibus externisque bellis seiungeres. Equidem ad nostram laudem non multum video interesse, sed ad properationem meam quiddam interest non te exspectare, dum ad locum venias, ac statim causam illam totam et tempus arripere, et simul, si uno in argumento unaque in persona mens tua tota versabitur, cerno iam animo, quanto omnia uberiora atque ornatiora futura sint. Neque tamen ignoro, quam impudenter faciam, qui primum tibi tantum oneris imponam - potest enim mihi denegare occupatio tua - deinde etiam, ut ornes me, postulem. Quid, si illa tibi non tanto opere videntur ornanda?
[3] Sed tamen, qui semel verecundiæ fines transierit, eum bene et naviter oportet esse impudentem. Itaque te plane etiam atque etiam rogo, ut et ornes ea vehementius etiam, quam fortasse sentis, et in eo leges historiæ neglegas gratiamque illam, de qua suavissime quodam in prooemio scripsisti, a qua te flecti non magis potuisse demonstras quam Herculem Xenophontium illum a voluptate, eam, si me tibi vehementius commendabit, ne aspernere amorique nostro plusculum etiam, quam concedet veritas, largiare.
[4] Quod si te adducemus, ut hoc suscipias, erit, ut mihi persuadeo, materies digna facultate et copia tua; a principio enim coniurationis usque ad reditum nostrum videtur mihi modicum quoddam corpus confici posse, in quo et illa poteris uti civilium commutationum scientia vel in explicandis causis rerum novarum vel in remediis incommodorum, cum et reprehendes ea, quæ vituperanda duces, et, quæ placebunt, exponendis rationibus comprobabis, et, si liberius, ut consuesti, agendum putabis, multorum in nos perfidiam, insidias, proditionem notabis. Multam etiam casus nostri varietatem tibi in scribendo suppeditabunt, plenam cuiusdam voluptatis, quæ vehementer animos hominum in legendo tuo scripto retinere possit; nihil est enim aptius ad delectationem lectoris quam temporum varietates fortunæque vicissitudines: quæ etsi nobis optabiles in experiendo non fuerunt, in legendo tamen erunt iucundæ, habet enim præteriti doloris secura recordatio delectationem.
[5] Ceteris vero nulla perfunctis propria molestia casus, autem alienos sine ullo dolore intuentibus etiam ipsa misericordia est iucunda. Quem enim nostrum ille moriens apud Mantineam Epaminondas non cum quadam miseratione delectat? Qui tum denique sibi evelli iubet spiculum, posteaquam ei percontanti dictum est clipeum esse salvum, ut etiam in vulneris dolore æquo animo cum laude moreretur. Cuius studium in legendo non erectum Themistocli fuga redituque retinetur? Etenim ordo ipse annalium mediocriter nos retinet quasi enumeratione fastorum: at viri sæpe excellentis ancipites variique casus habent admirationem exspectationem, lætitiam molestiam, spem timorem; si vero exitu notabili concluduntur, expletur animus iucundissima lectionis voluptate.
[6] Quo mihi acciderit optatius, si in hac sententia fueris, ut a continentibus tuis scriptis, in quibus perpetuam rerum gestarum historiam complecteris, secernas hanc quasi fabulam rerum eventorumque nostrorum; habet enim varios actus mutationesque et consiliorum et temporum. Ac non vereor, ne assentatiuncula quadam aucupari tuam gratiam videar, cum hoc demonstrem me a te potissimum ornari celebrarique velle; neque enim tu is es, qui, qui sis, nescias et qui non eos magis, qui te non admirentur, invidos quam eos, qui laudent, assentatores arbitrere; neque autem ego sum ita demens, ut me sempiternæ gloriæ per eum commendari velim, qui non ipse quoque in me commendando propriam ingenii gloriam consequatur.
[7] Neque enim Alexander ille gratiæ causa ab Apelle potissimum pingi et a Lysippo fingi volebat, sed quod illorum artem cum ipsis, tum etiam sibi gloriæ fore putabat. Atque illi artifices corporis simulacra ignotis nota faciebant; quæ vel si nulla sint, nihilo sint tamen obscuriores clari viri; nec minus est Spartiates Agesilaus ille perhibendus, qui neque pictam neque fictam imaginem suam passus est esse, quam, qui in eo genere laborarunt; unus enim Xenophontis libellus in eo rege laudando facile omnes imagines omnium statuasque superavit. Atque hoc præstantius mihi fuerit et ad lætitiam animi et ad memoriæ dignitatem, si in tua scripta pervenero, quam si in ceterorum, quod non ingenium mihi solum suppeditatum fuerit tuum, sicut Timoleonti a Timæo aut ab Herodoto Themistocli, sed etiam auctoritas clarissimi et spectatissimi viri et in rei publicæ maximis gravissimisque causis cogniti atque in primis probati, ut mihi non solum præconium, quod, cum in Sigeum venisset, Alexander ab Homero Achilli tributum esse dixit, sed etiam grave testimonium impertitum clari hominis magnique videatur; placet enim Hector ille mihi Nævianus, qui non tantum 'laudari' se lætatur, sed addit etiam 'a laudato viro.'
[8] Quod si a te non impetraro, hoc est, si quæ te res impedierit - neque enim fas esse arbitror quidquam me rogantem abs te non impetrare - cogar fortasse facere, quod nonnulli sæpe reprehendunt: scribam ipse de me, multorum tamen exemplo et clarorum virorum; sed, quod te non fugit, hæc sunt in hoc genere vitia: et verecundius ipsi de sese scribant necesse est, si quid est laudandum, et prætereant, si quid reprehendendum est; accedit etiam, ut minor sit fides, minor auctoritas, multi denique reprehendant et dicant verecundiores esse præcones ludorum gymnicorum, qui, cum ceteris coronas imposuerint victoribus eorumque nomina magna voce pronuntiarint, cum ipsi ante ludorum missionem corona donentur, alium præconem adhibeant, ne sua voce se ipsi victores esse prædicent.
[9] Hæc nos vitare cupimus et, si recipis causam nostram, vitabimus idque, ut facias, rogamus. Ac, ne forte mirere, cur, cum mihi sæpe ostenderis te accuratissime nostrorum temporum consilia atque eventus litteris mandaturum, a te id nunc tanto opere et tam multis verbis petamus: illa nos cupiditas incendit, de qua initio scripsi, festinationis, quod alacres animo sumus, ut et ceteri viventibus nobis ex libris tuis nos cognoscant et nosmet ipsi vivi gloriola nostra perfruamur.
[10] His de rebus, quid acturus sis, si tibi non est molestum, rescribas mihi velim; si enim suscipis causam, conficiam commentarios rerum omnium, sin autem differs me in tempus aliud, coram tecum loquar. Tu interea non cessabis et ea, quæ habes instituta, perpolies nosque diliges.
— Epistulæ ad familiares - V,xii. (Scr. in Arpinati mense Aprili [circ. Idus] a.u.c. 698. [= 56 v.u.Z.])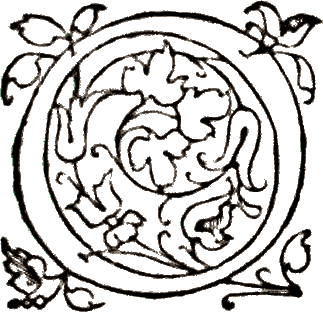 ften, when I have attempted to discuss this topic with you face to face, I have been deterred by a sort of almost boorish bashfulness; but now that I am away from you I shall bring it all out with greater boldness; for a letter does not blush. I am fired by an extraordinary, but not — as I think — reprehensible eagerness to have my name rendered illustrious and renowned by no other pen than yours. And though you often assure me that such is your intention, you will still, I hope, pardon my being so impatient. The fact is, that the style of your works is such that, though I had always expected great things, you have surpassed my expectations, and have so fascinated me or fired my imagination as to make me desire that my achievements should be put on record at the earliest possible moment by none other than you yourself. And it is not only the prospect of celebrity in ages to come that impels me to grasp what I may call the hope of immortality, but also that desire I have mentioned to enjoy to the full while yet alive, whether it be the pronouncement of your weighty testimony, or the expression of your friendly feeling, or the charm of your genius.
[2] But even as I write these words I can quite appreciate the pressure upon you of the heavy burden of various works you have undertaken and, indeed, already begun. But seeing that you had now almost completed your History of the Italian and Civil Wars — and you had also told me that you were breaking the ground for other enterprises — I would not do myself the disservice of failing to suggest that you should ask yourself the question, whether you would prefer to weave my part in it into the general context of your History, or else, as many of the Greek annalists have done — Callisthenes in his Phocian War, Timaeus in his War of Pyrrhus, Polybius in his Numantine War, all of whom respectively detached the wars I have mentioned from the continuity of their histories — you, too, in like manner, would disconnect a civil conspiracy from wars waged by public enemies and aliens. I can quite see that it makes but little difference to my reputation, but it certainly does affect somewhat my impatience of any delay, that you should not wait until you come to the proper place for it, but promptly grapple with the whole of that particular episode, and the then political situation. At the same time, if all your mind is concentrated upon one subject and upon one personality, I see even now in my mind's eye, how much richer, and more artistic will be the result. And yet I am quite sensible of my presumption, first, in laying such a burden upon you (for your other engagements may well justify your refusing me), and then in demanding actually that you should eulogize my achievements. What if they seem to you to be not so very deserving of eulogy?
[3] But anyhow, if a man has once transgressed the bounds of modesty, the best he can do is to be shameless out and out. So I frankly ask you again and again to eulogize my actions with even more warmth than perhaps you feel, and in that respect to disregard the canons of history; and — to remind you of that personal partiality, of which you have written most charmingly in a certain prefatory essay, clearly showing that you could have been as little swayed by it as Xenophon's famous Hercules by Pleasure,[b] — if you find that such personal partiality enhances my merits even to exaggeration in your eyes, I ask you not to disdain it, and of your bounty to bestow on our love even a little more than may be allowed by truth. And if I can induce you to undertake what I suggest, you will, I assure myself, find a theme worthy even of your able and flowing pen.
[4] From the beginning of the conspiracy to my return from exile it seems to me that a fair-sized volume could be compiled, in which you will be able to make use of your exceptional knowledge of civil changes, whether in disentangling the causes of the revolution or suggesting remedies for its calamities, while you reprehend what you consider blameworthy, and justify what you approve, setting forth your reasons in either case; and if you think you should treat the subject with exceptional freedom of speech, as has been your habit, you will stigmatize the disloyalty, intrigues, and treachery of which many have been guilty towards me. Moreover, what has happened to me will supply you with an infinite variety of material, abounding in a sort of pleasurable interest which could powerfully grip the attention of the reader — if you are the writer. For there is nothing more apt to delight the reader than the manifold changes of circumstance, and vicissitudes of fortune, which, however undesirable I found them to be in my own experience, will certainly afford entertainment in the reading; for the placid recollection of a past sorrow is not without its charm.
[5] The rest of the world, however, who have passed through no sorrow of their own, but are the untroubled spectators of the disasters of others, find a pleasure even in their pity. Take, for instance, the way the great Epaminondas[c] died at Mantinea; who of us but recalls it with delight, mingled with a certain compassion? Then only does he bid them pluck out the javelin, when in answer to his question he is told that his shield is safe; and so, despite the agony of his wound, with a mind at ease he died a glorious death. Who does not feel his sympathy excited and sustained in reading of the exile and return of Themistocles?[d] The fact is that the regular chronological record of events in itself interests us as little as if it were a catalogue of historical occurrences; but the uncertain and varied fortunes of a statesman who frequently rises to prominence give scope for surprise, suspense, delight, annoyance, hope, fear; should those fortunes, however, end in some striking consummation[e] the result is a complete satisfaction of mind which is the most perfect pleasure a reader can enjoy.
[6] It will, therefore, more closely coincide with my wishes if you prove to have adopted the plan of detaching from the main trend of your narrative, in which you embrace the uninterrupted history of events, this drama, if I may so call it, of my own particular actions and experiences; for it contains a variety of acts and a number of scenes in the way of political measures and situations. And I am not afraid of your thinking that I am laying a trap for your favour by a paltry piece of flattery, when I declare to you outright that I had rather be complimented and extolled by you than by anybody else. For neither are you the kind of man to be blind to your own merits, and not to suspect those who fail to admire you of jealousy, rather than those who praise you of sycophancy; nor am I, on the other hand, so irrational as to desire the vindication of my claims to everlasting renown to be undertaken by a man who does not, in the very act of vindicating those claims, himself win that renown which is the due meed of genius.
[7] When the great Alexander himself was anxious to have his portrait painted by Apelles and his statue made by Lysippus in preference to all others, it was not as a mark of favour to them, but because he thought that their art would reflect as much glory upon themselves as it would upon himself. Now those artists certainly made familiar to strangers the likenesses of the person; but even if there were no such likenesses in existence, illustrious men would be none the less renowned. The great Agesilaus[f] of Sparta, who never submitted himself to either painter or sculptor, is no less a man to be talked about than those who have taken particular pains to be so represented; for a single monograph of Xenophon in praise of that king has had a far greater vogue than any painting or statue of them all. Again, it will more effectually conduce both to my happiness of mind and the dignity of my memory to have won a place in your history than in that of others, for this reason, that not only shall I have enjoyed the advantage of your literary talent, as Timoleon enjoyed that of Timaeus, and Themistocles that of Herodotus, but also the moral authority of a man highly distinguished and of established reputation, one, moreover, recognized and approved as a leader of men in the greatest and gravest issues of public life; so that it will appear that I have had vouchsafed me not only the celebrity which Alexander, when he visited Sigaeum, declared that Homer had bestowed upon Achilles, but also the weighty testimony of a great and distinguished man. I have a liking for Naevius's well-known Hector, who is not only delighted 'to be praised' but all the mere, he adds, 'by one who has himself been praised.'[g]
[8] But if I fail to induce you to grant me this request, by which I mean if anything prevents your doing so (for it is inconceivable to me that any specific request of mine should be refused by you), I shall perhaps be forced to do what some have frequently found fault with — write about myself; and yet I should be following the example of many distinguished men. But, as you are well aware, this kind of composition has a double drawback — the author is obliged to write about himself with a certain reserve, when there is anything to be praised, and to pass over what is deserving of censure. Besides which, it is less convincing, less impressive, and there are many in short who take exception to it, and say that the heralds at the public games show more modesty; for when they have crowned all the other victors and announced their names in a loud voice, and are then themselves presented with a crown before the dispersal of the games, they engage the services of some other herald, so as not to proclaim themselves victors with their own voices.
[9] This is just what I desire to avoid, and if you accept my brief, I shall avoid it; and I entreat you to do so. You will perhaps wonder, when you have so repeatedly assured me of your intention to commit to writing with the utmost precision the policy and results of my consulship, why I am making this request of you so earnestly and at such length at this present moment; the reason is that burning desire I have, of which I spoke at the beginning of my letter, to hurry matters on (for I am of an eager disposition), so that not only the world may get to know me through your books while I am yet alive, but that I myself also may have in my own lifetime the full enjoyment of my little bit of glory.
[10] If it is no inconvenience to you, I should like you to write back word what you intend to do about all this; for if you undertake the business, I shall put together some notes on all that occurred; but if you put me off till a later date, I shall talk it over with you in person. Meanwhile I am sure you will not be idle, and will complete the polishing of the works you have in hand, and remain my dear friend.
— Translated by William Glynn Williams. London: Heinemann, 1927. I, pp. 365-379.